We have a number of professionals within our membership and we are therefore able to provide, on occasions, some basic training for those that are new to the craft at a very reduced cost. This takes the form of small workshops where instruction is given on the use of tools and the rudiments of spindle and bowl turning. The Club is able to provide all of the equipment for these workshops which are run over a whole day and the facility has been very well received from those lucky enough to have been able to attend. New members can progress from the introductory sessions to "one to one" lessons with one of our professionals, or one on the professional's register, if they feel that they want to further hone their skills.
We have now run a number of introductory training days to assist members with basic skills. These training days were led by by our professional tutor member, Dave Reeks. Each beginner had a more experienced member by their side throughout the day.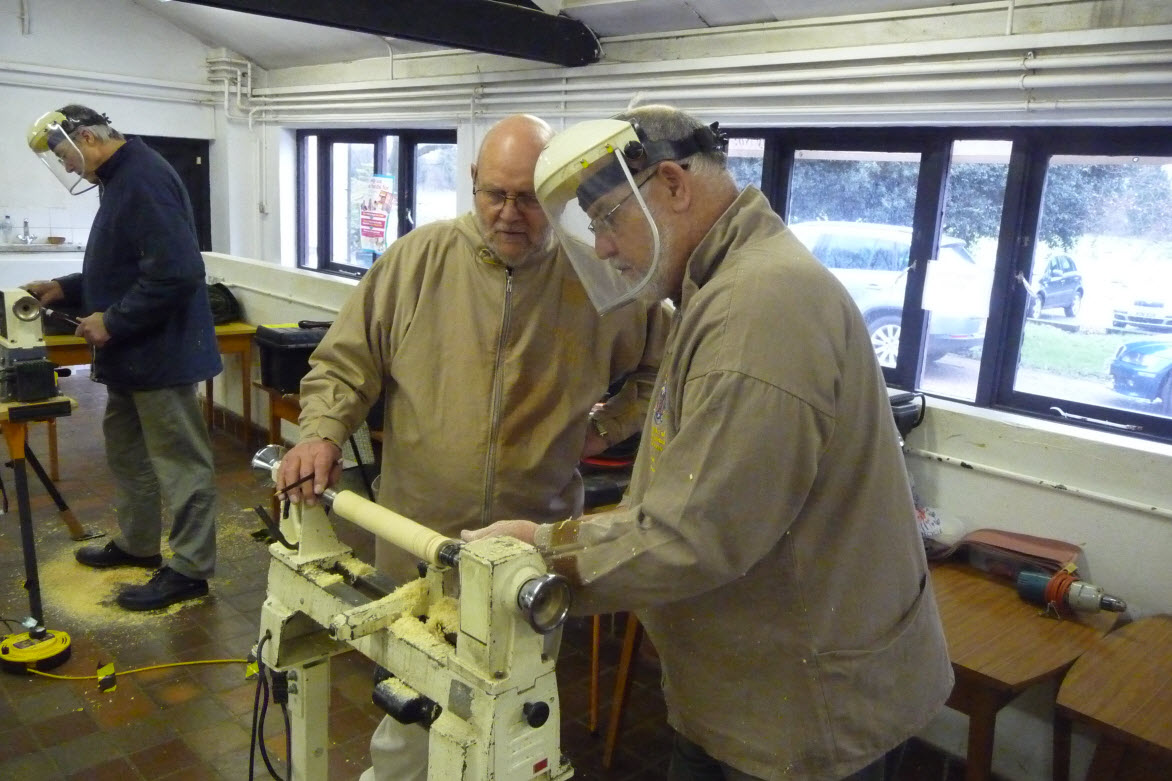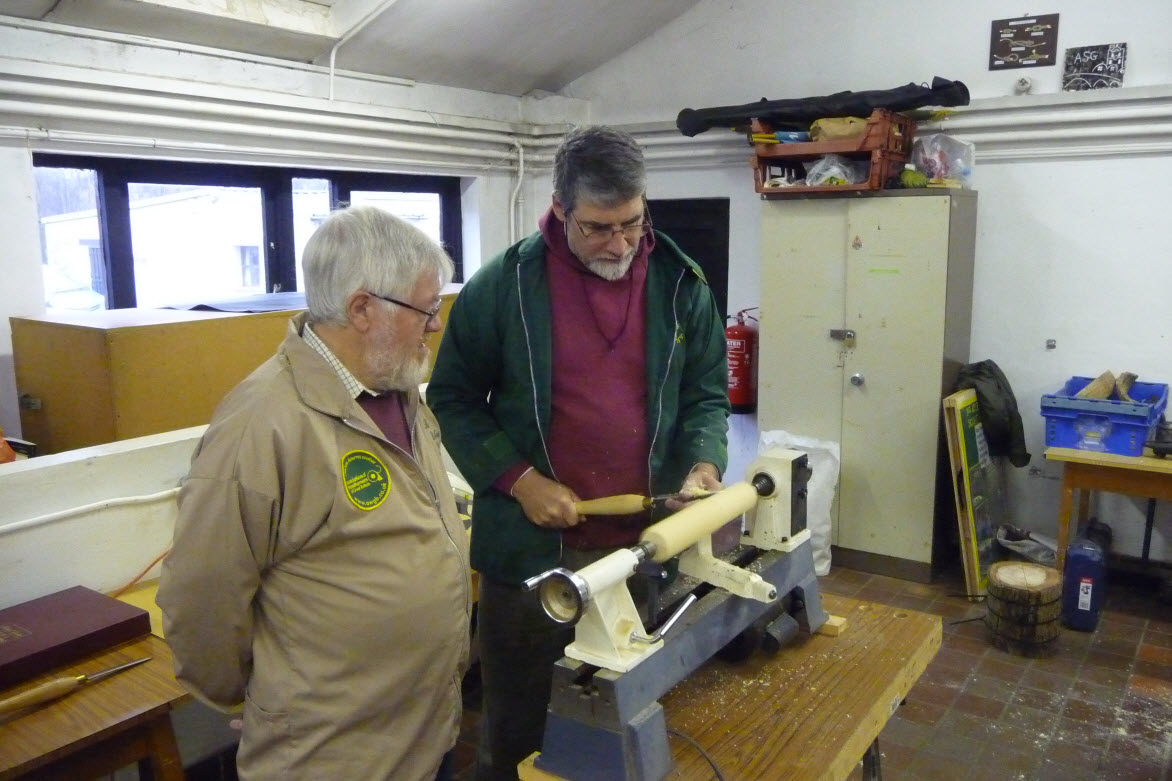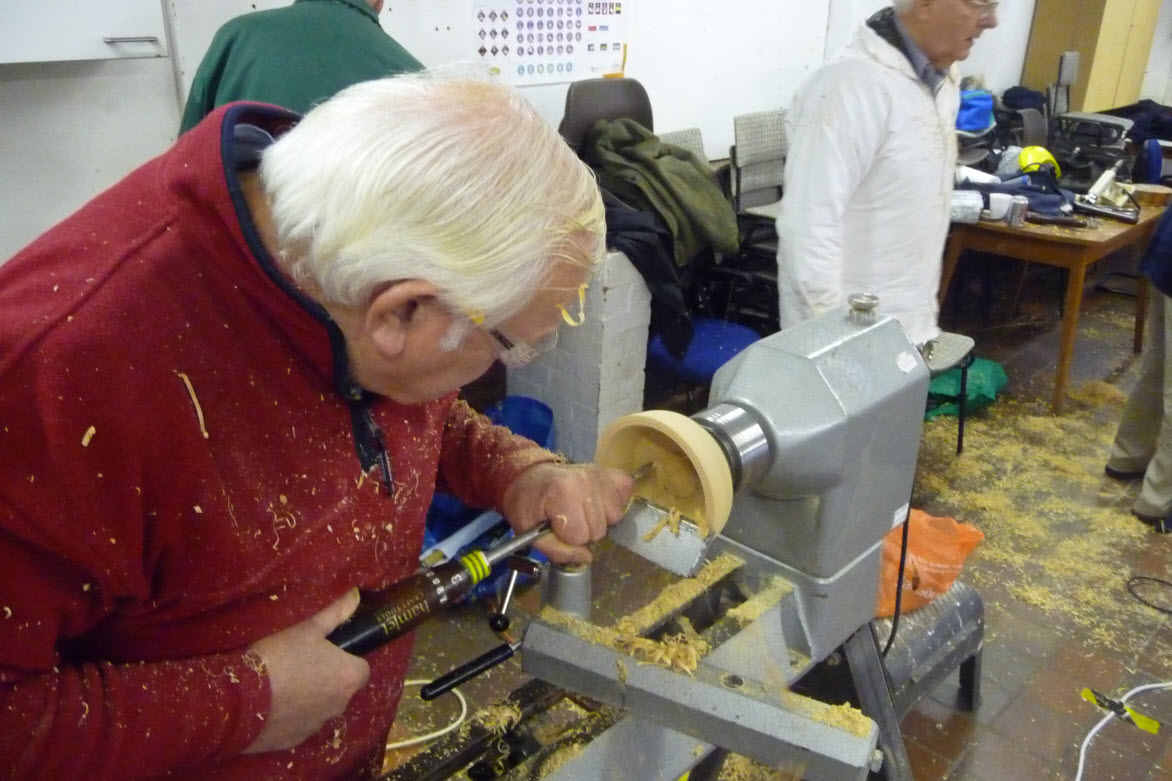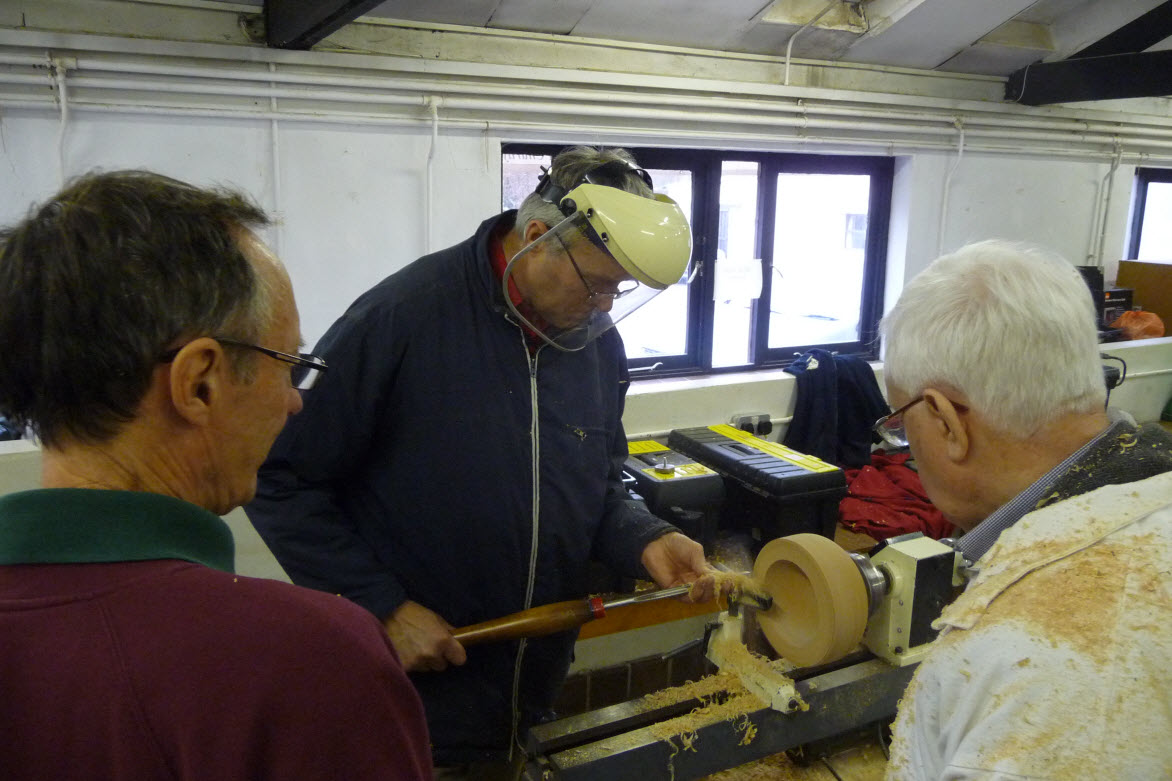 "SO YOU WANT TO BE A WOODTURNER"
by "Chuck Turner"
Some years ago, a former member of the Club took the time to write an introductory guide to woodturning. It is as relevant today as it was then, and is still available to those members new to the craft.
It is available here to download.
The club also tries to interest future generations in our hobby and to this end takes part in youth training opportunities as well as one-off events. One such event was the International Jamboree at the Kent Showground where a dozen members provided support and training to 500 boy and girl scouts from 7 to 18 years​ of age.