Welcome to Kent Woodturners.
We are based in Aylesford, near Maidstone, and are affiliated to the Association of Woodturners of Great Britain. We meet twice per month - one Tuesday evening and one Saturday. We have a number of lathes and other equipment for the use of members and have a library of books and DVDs available to members.

Our aim is to share woodturning skills and experience and to develop the abilities of woodturners of all abilities and ages.
We hold an Exhibition and Sale twice yearly and regularly support charities with our work.
Please use the links above to discover more about us or just click here.
Saturday 16th November - Demonstration by Nick Arnull

(Last demonstration of the year)
2020 Programme now published
Now on - Autumn Exhibition and Sale
Saturday 2nd to Sunday 17th November
North Barn, The Friars, Aylesford
Kent Woodturners were donated a timber framed treadle lathe that is thought to date back to circa 1930, the last owners being the Luckhurst family living nearby at Pratling Street. The lathe is known to have been used by at least two generations of the family but, unfortunately, after many years of neglect the timber frame was in a poor state of repair and needed a complete replacement.
With drawings carefully prepared and oak timber sourced, a team of Club members commenced turning. Once all the pieces were turned, came the awkward task of assembly. This involved another very enthusiastic Club member cutting the mortice and tenon joints to the various parts before carefully assembling the lathe frame upon which the metal lathe bed is attached.
During assembly, it was discovered that the existing metal lathe flywheel axle pins were too short - again another Club member came to the rescue by making two replacements. Finally, another member sourced the bespoke drive belt. The lathe is now fully functional.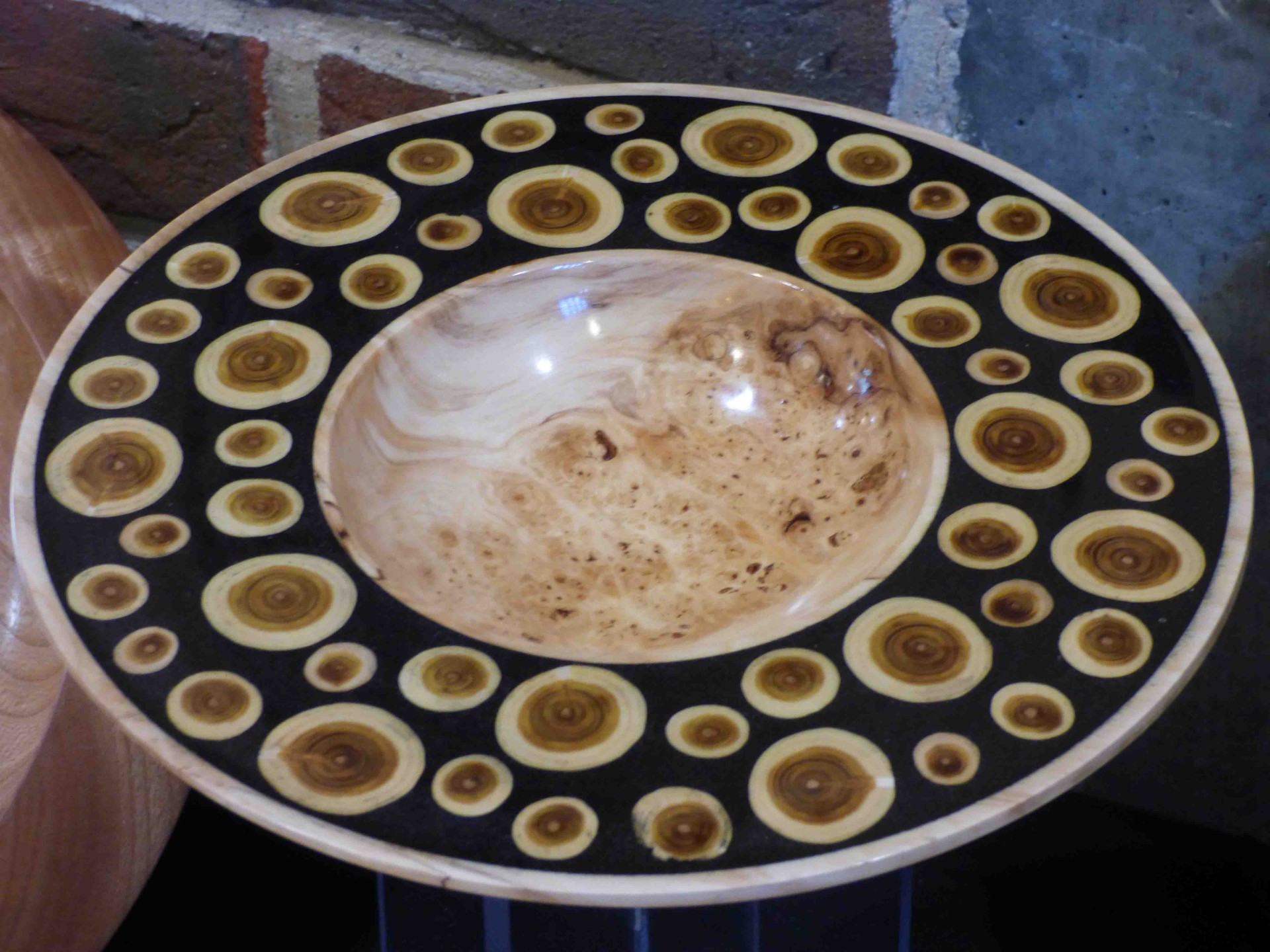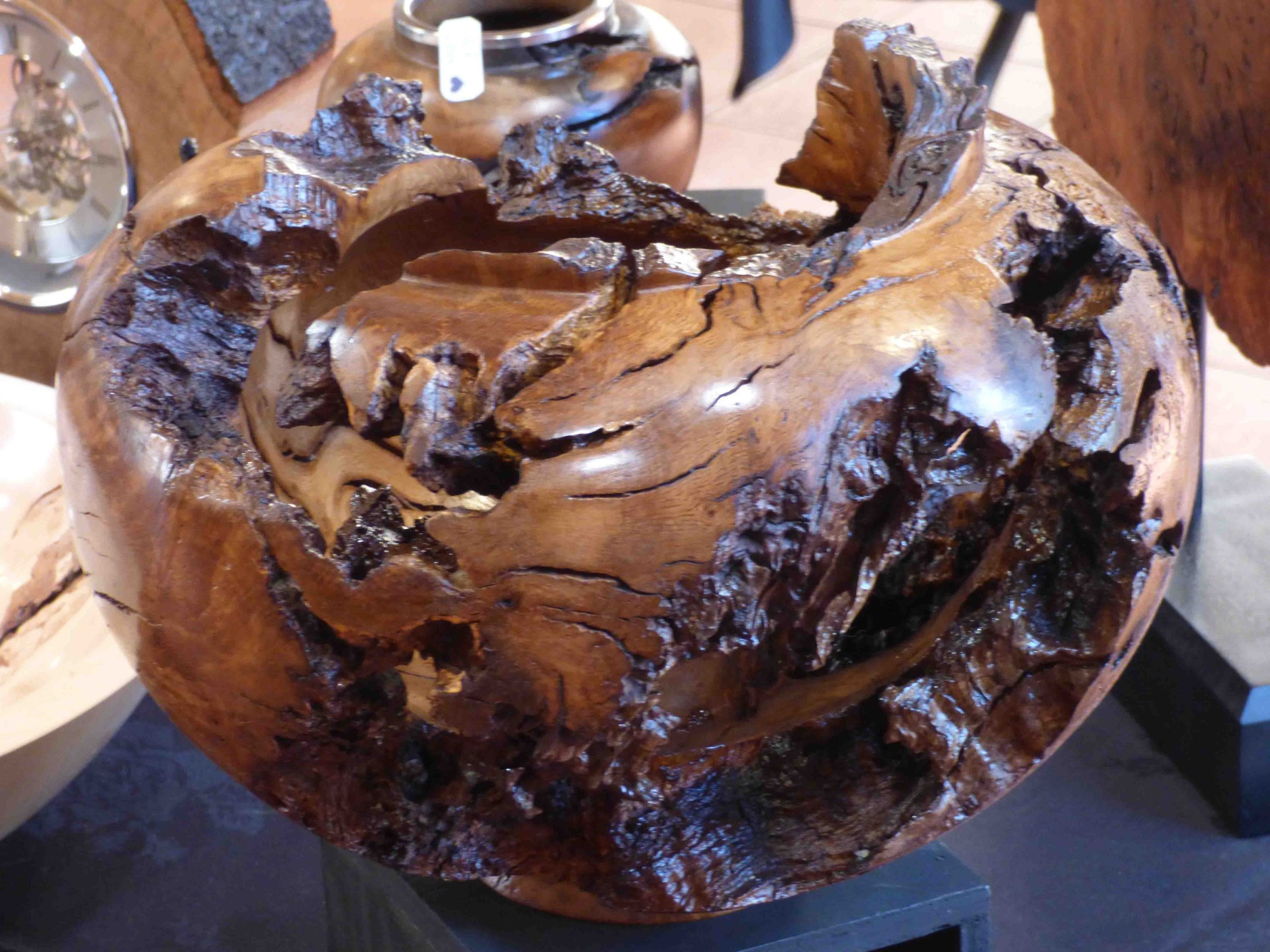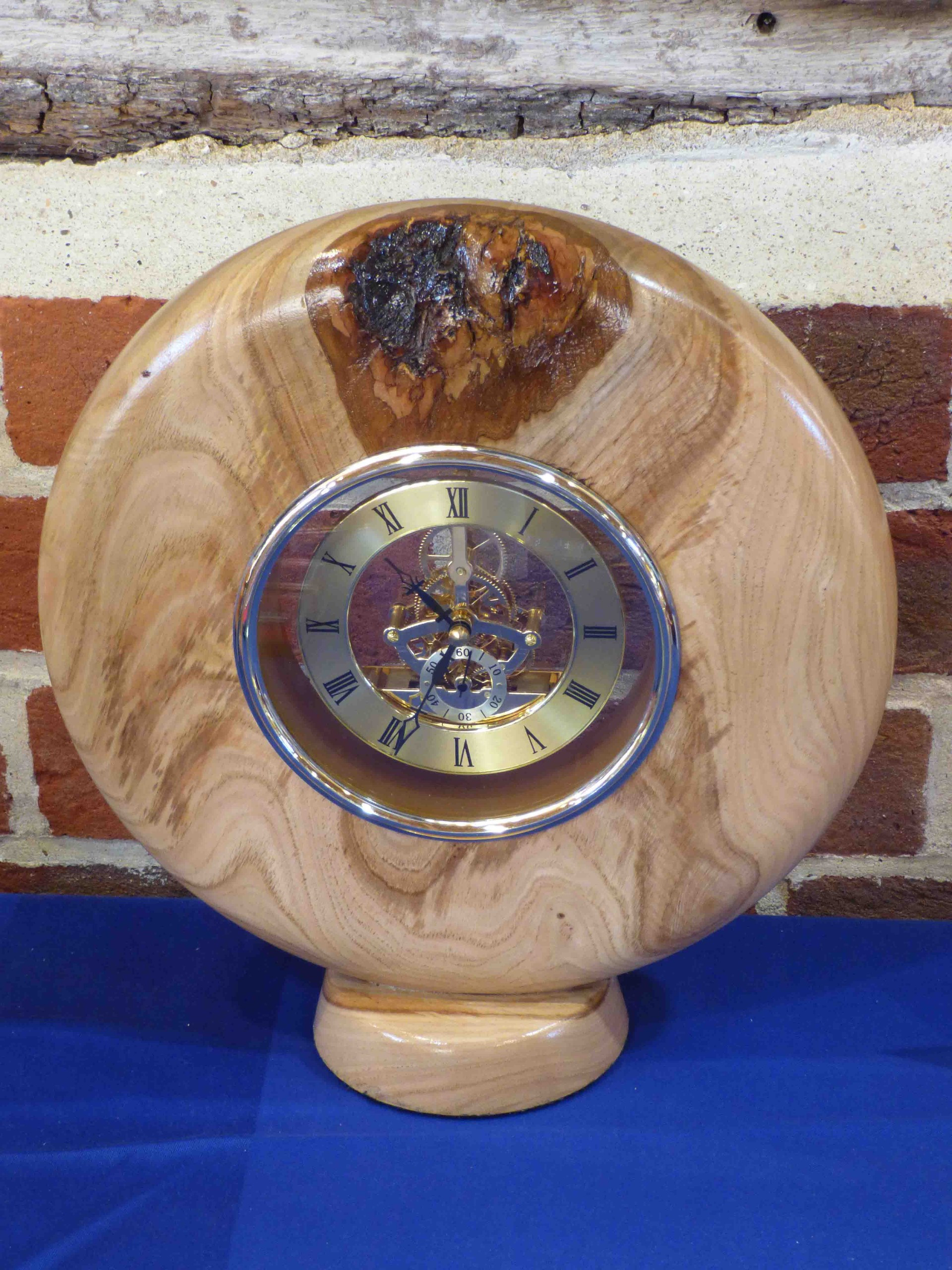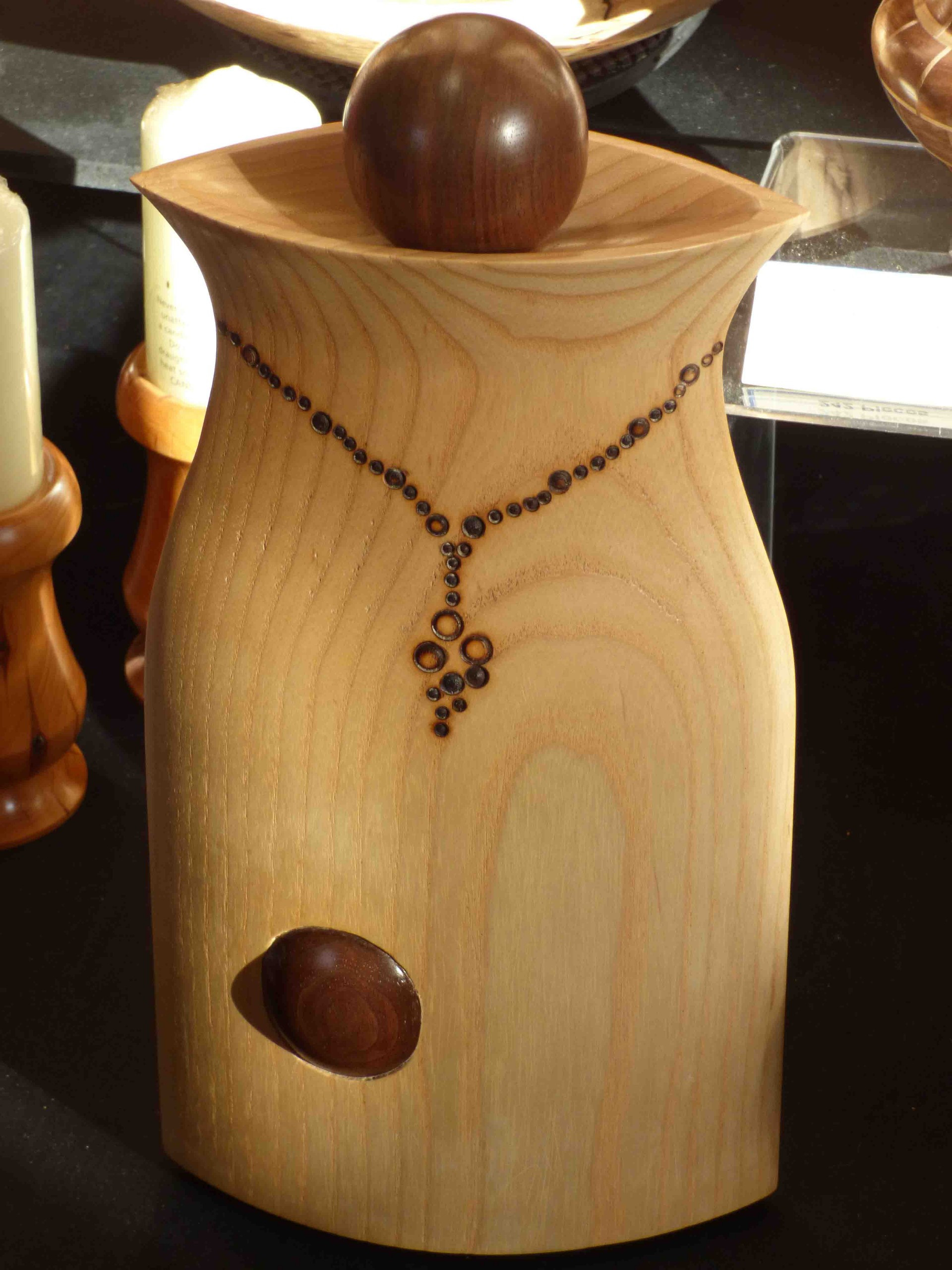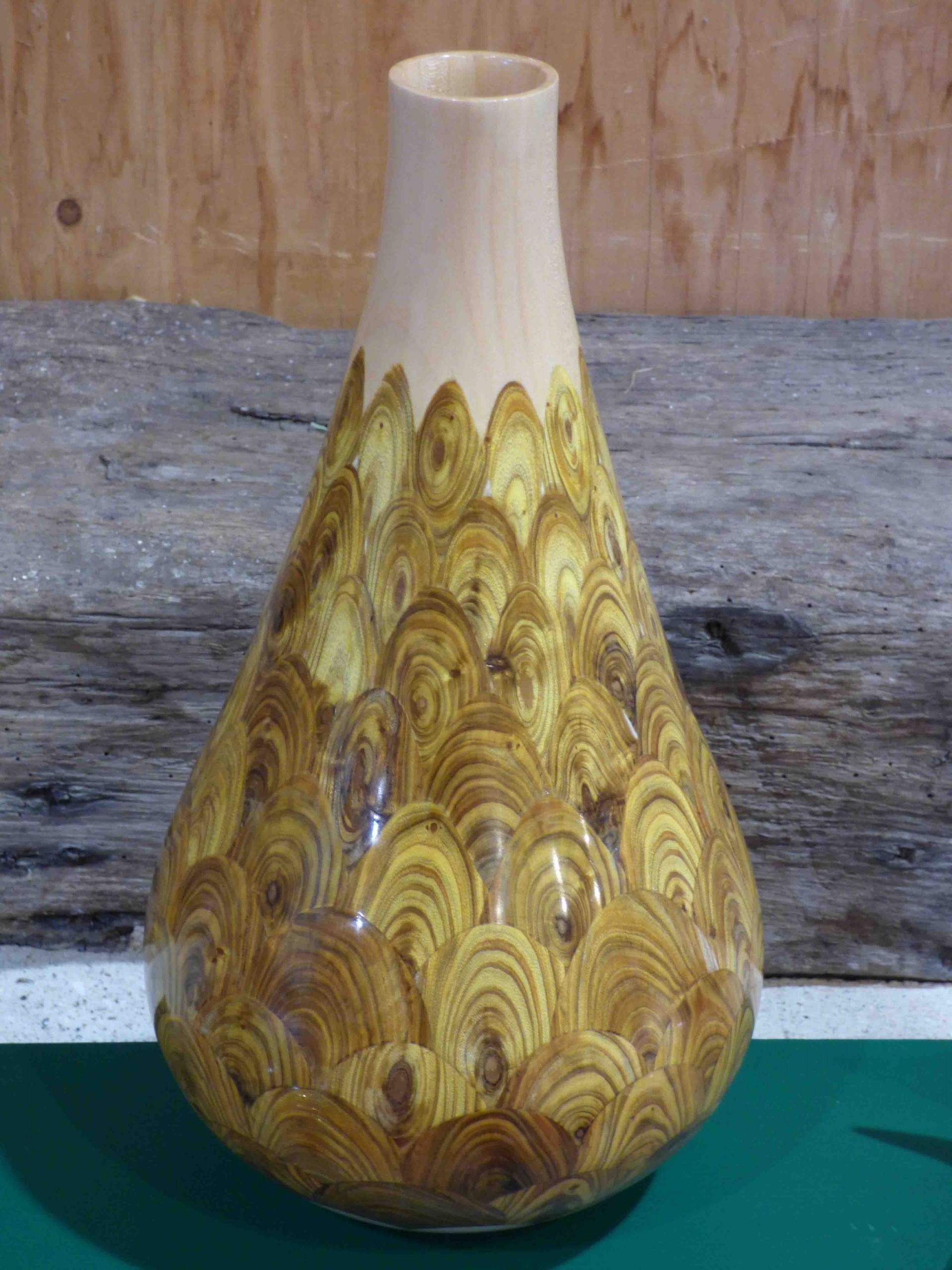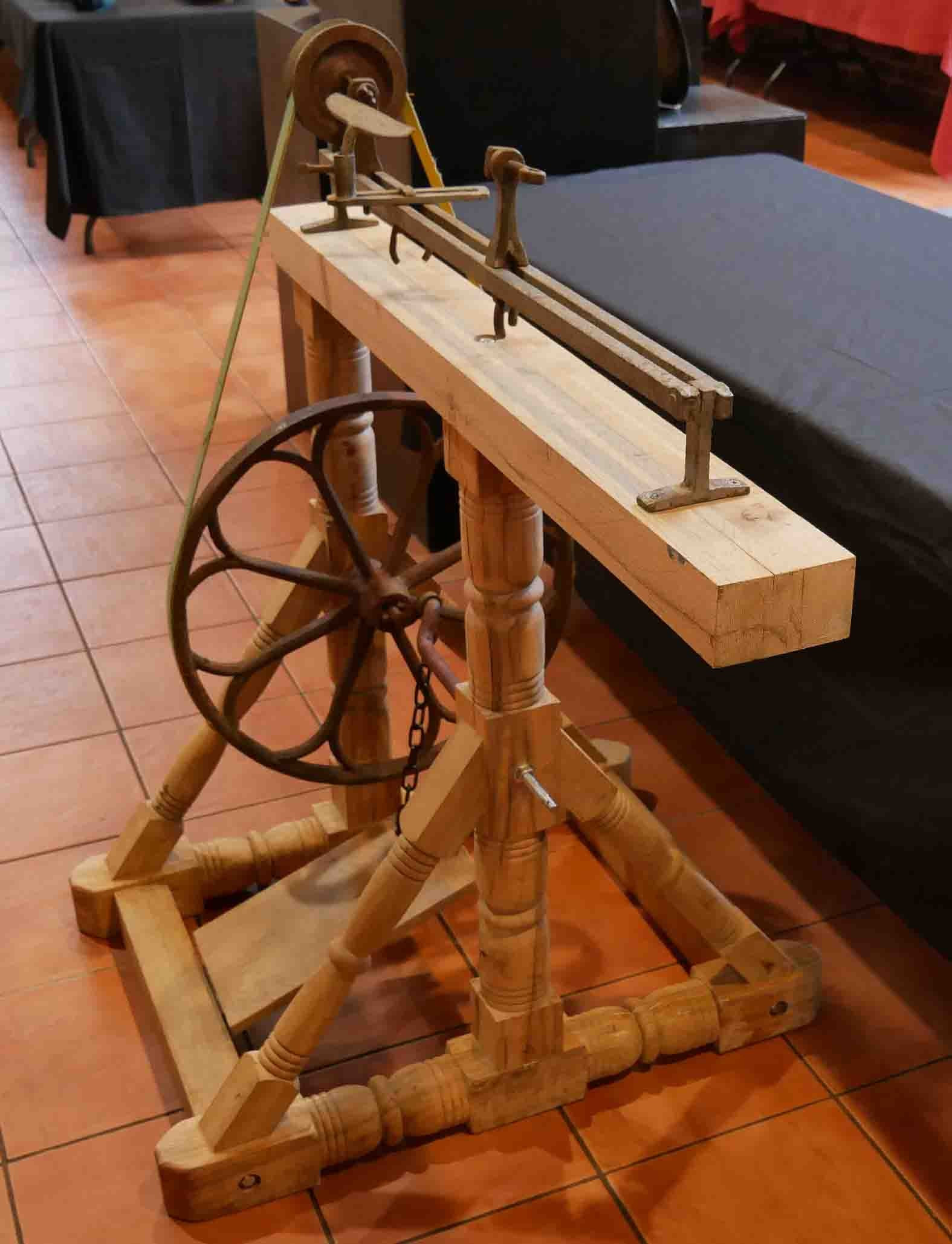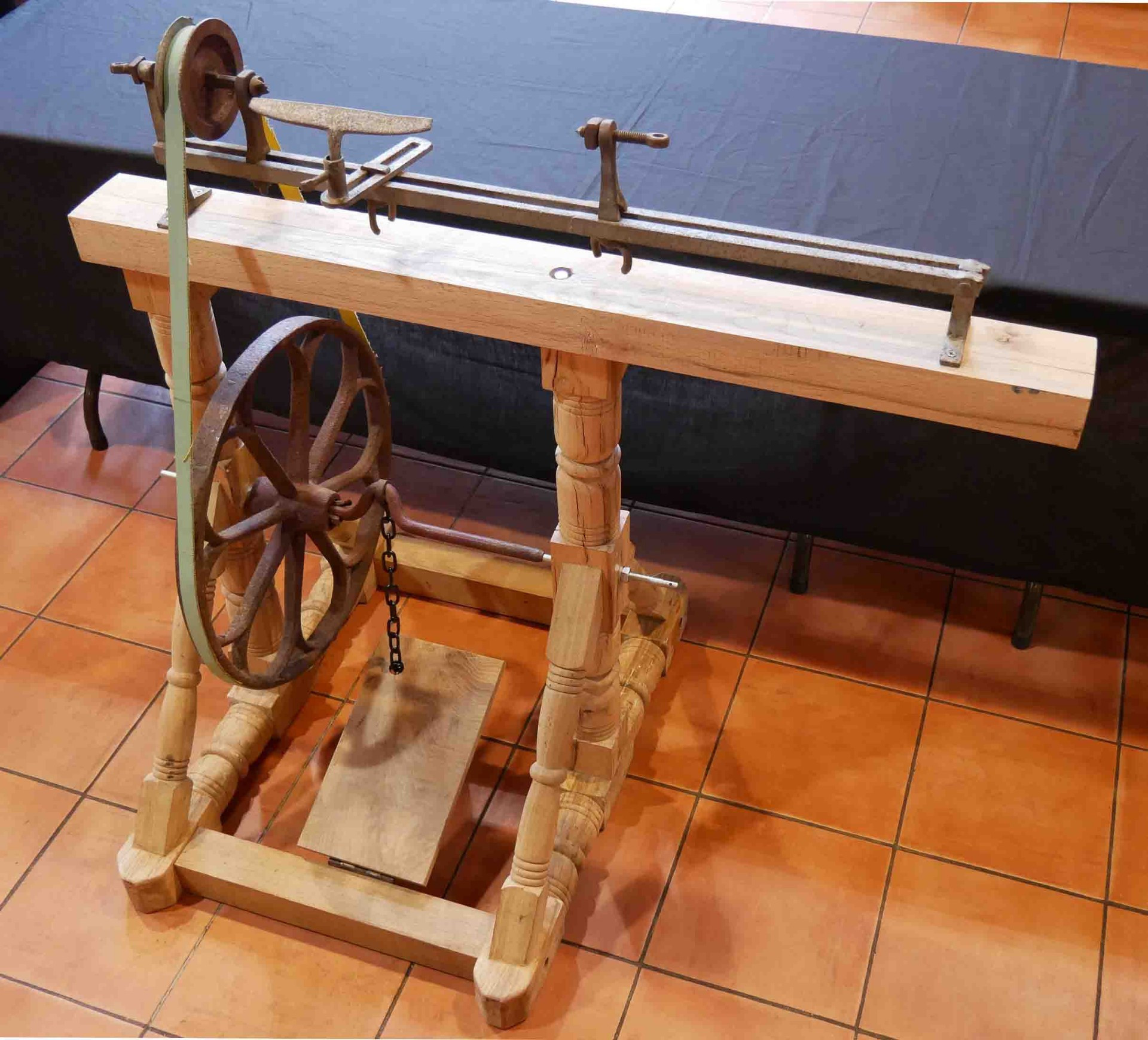 NOW ON - Autumn Exhibition and Sale Saturday 2nd to Sunday 17th November